Welcome to the Gateway District!
The Mission of the Boy Scouts of America is to prepare young people to make ethical and moral decisions throughout their lifetimes by instilling in them the values of the Scout Oath and Law.
---
Scout Me In Stilettos - Women Supporting Scouting
Gateway District, DAC presents "Scout Me In Stilettos - Women Supporting Scouting" - a classy evening highlighting women who conquer the world in both Hiking Boots and High Heels. Hosted by Book Bar and featuring silent auction items from some awesome local vendors, food and drinks, and some fun games!
Date and Time: Tue, August 7, 2018 6:00 PM – 8:00 PM MDT
Location: Book Bar 4280 Tennyson Street Denver, CO 80212
Contact Talia Peterson for details and registration.
---
2018 Gateway District Twilight Camp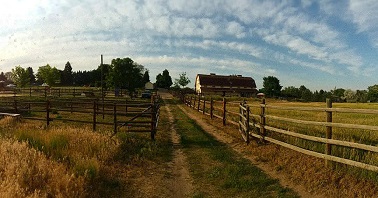 This year's Theme is "Bug Hunters!" Twilight Camp is over for another year. Thanks to all the Cub Scouts, their adult leaders, and all the volunteers that came out to Odom Farm, and a huge thanks to Jeanette Lloyd and Michelle Bullock for leading an amazing event!
---
Upcoming Activities
Visit the Gateway Activities Page for details on upcoming activities, camping opportunity, service projects, and more!
---
July Newsletter
Click below to read about what Gateway District was up to in July!
---
Follow us on Social Media!
Use #gatewayDAC on your posts so we can find, like, and repost!
---
In Need of Recruitment Resources?
Please click the link below to order Recruitment Resources, including posters, flyers, stickers, "Invite a Friend" postcards, event signs and labels, and "Buddy" cards, at no cost to you or your Pack, Troop, or Crew!
I want to grow Scouting in Gateway District!
Troop/Crew Recruitment Help:
---
Internet Advancement
Internet Advancement allows you to register once as a first time user and then to log in as a returning user to submit ranks and awards for your unit members. If you log out before you submit a report, your data will be saved. Additionally, Internet Advancement will dynamically return you to the Stage you were in when you left. For example, if you have completed Stage 1 of the process, when you return, you will begin at Stage 2.
Stage 1: Load your unit information from the council or upload an advancement file.
Stage 2: Select the members you wish to update and insert the new advancement information.
Stage 3: Submit your unit's advancement information to the council. Then print the Advancement Report packet that includes the Unit Awards Summary. Units set their own schedule for submitting reports. We recommend submitting a report every month. Each December a final report with anything not already recorded for the year should be submitted before month end.
---
Summer Camps
Don't forget to keep track of all the nights your unit spends camping. Not only is camping one of the best, if not the best, parts of scouting it also counts towards your unit's Journey to Excellence score. In addition you and the Scouts in your unit(s) can earn one of many really cool National Outdoor Summer Time Awards.
Learn more about summer camps here.
Please feel free to reach out to our district camping chair, Dick Williams, with questions or to report your camping numbers.
---
Journey to Excellence
Journey to Excellence is the performance recognition program for Councils, Districts, and Units. This program uses a balanced approach and key performance indicators to measure performance versus process, encourage and reward success, and achieve the mission. Journey to Excellence applications need to be turned in before January 1 in order to be accepted.
2018 forms are due to the commissioner staff no later than December 15, 2018. 2018 JTE forms can be found here.
---
2018 Investment in Character Campaign
Interested in helping make even more of a difference in our community? Try passing along the gift webpage to your neighbors, friends, coworkers, church members, and anyone else in the community you may know. Be sure to select Gateway from the drop down menu. Donate to make an Investment in Character
---
Time Grants
Time Grant Programs are corporate giving programs created to encourage volunteerism in communities where employees live and work. Companies like Exxon Mobil, Microsoft, Verizon and CenturyLink all have these great programs. Most companies follow the model below when it comes to these programs.
For every ___ hours of service given by an employee Company X will donate ____ up to ___ times a year or for a total of no more than $X per employee per year. ExxonMobil offers $500 for 20 hours of service in a quarter for a total of up to $2,000 per employee per year as long as the employee submits the request each quarter.
If you have questions or want to know if your employer has a Time Grant Program, please reach out to Joanna Clement.
---
Commissioner Service
Are you interested in helping fellow Scouters by making sure communication flows? Are you interested in helping make sure Scout units are meeting and doing things timely? Do you want to be able to give feedback to a unit so that it provides a quality program? Then being a Unit Commissioner may interest you. For further information, please contact Jason Pettis, Gateway District Commissioner
---
End-Year Roster Checks
Roster checks are a vital part of Scouting and we request that you turn them in once in May/June. Starting in 2018, Nov/Dec roster checks will no longer be necessary as Charter Renewal for 2019 will be due on December 15th, 2018. If we see any scouts listed on your 2019 Charter Renewal that are not registered, we will request that you pay an additional month for those particular scouts to ensure they are registered by the end of 2018 as well as 2019.
If you would like assistance or have any questions in regards to turning in your roster, feel free to reply back to this email or reach out to Elisa Corry or a commissioner.
---
District Contacts
If you are needing help with your Scouting Unit, please feel free to reach out to District Executives Talia Peterson or Joanna Clement or District Director Elisa Corry. For further assistance, you can reach out to your Commissioners.