Welcome to the Valley District!
We hope you find this page helpful. If there is something you would like to see here or if you find something in error, please contact the Valley District Webmaster, Rusty Nelson.
---
Come to the 2016 Valley District Klondike Derby!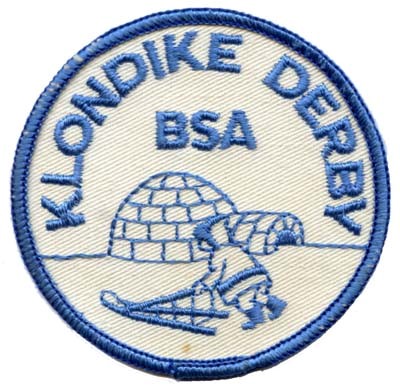 Winter Quarters - Camp Tahosa
Show that your Troop/Team/Crew has what it takes to thrive in the cold. We will be partnering with Centennial District for a joint Klondike experience.
Health Medical Form (part A & B) is required for all Leaders and Scouts at check-in.
2016 Centennial District Klondike Leader's Guide
All 2016 Valley District Klondike Derby participants (including adults) need to bring a completed permission slip with them and present it at check-in - Scout Permission Slip.
Webelos day visitors are allowed only if sponsored by a troop and will need to coordinate food with their sponsor troop.
For more information contact:
Matt Lindstrom, Crew 763 - 720.254.0946
We will also be offering some Adult trainings:
1/29 - Scoutmaster Position Specific Training - Register Here
1/30 - 1/31 - Introduction to Outdoor Leadership Skills - Register Here
---
2016 Valley District Recognition Dinner
Each year, the Valley District presents recognition awards to adult volunteers for their outstanding service to the youth of our community. The nominee's attitude toward and cooperation with the unit, Order of the Arrow, district, and the council is also taken into consideration for these awards.
Nominations should be made on the correct form (see below to download or complete online) and submit to the Council Service Center before the cutoff date of February 2, 2016. In addition to the information requested on the nomination form, nominations may also include any other materials that support the nomination.
The recipients are then honored and the awards will be presented at the annual Valley District Recognition Dinner on March 12, 2016, 6:00PM at the Westminster LDS Building, 13370 Lowell Boulevard, Broomfield, CO 80020. The cost of dinner will be $15.00.
Valley District award nominations are due to Kelli Licata (Valley District Recognition Chair) no later than February 2, 2016. You may direct any questions concerning nominations for these awards to Kelli Licata.
For details about the event, please contact: Kelli Licata, 303.254.5440
Download the nomination form here or complete the online version of the nomination form here
---
Resources and Tools
Visit our Comissioners page for information on Unit Service and Roundtable.
Visit our District Committee page for Disrtict Committee information and contacts.
Visit our Training page for information on Valley District Leader Training.
Request an Eagle Advisor here.
---
Find Us On Facebook and Twitter
We are continuously seeking to improving our communication to the volunteers of the Valley District!
Visit the Valley District Facebook page and be sure to like our page!
Visit the Valley District Twitter @ValleyDAC to get the latest information from us.
---
Questions and Comments