Merit Badge Counselors
Every boy needs to complete 21 Merit Badges, including 12 that are required for the rank of Eagle Scout. With over 120 different Merit Badges offered by the BSA, almost any adult can become a Merit Badge Counselor. Get the full list of Merit Badges and an application to become a Merit Badge Counselor here. Please remember if you are a new Merit Badge Counselor you must submit an Adult application along with your Merit Badge application.
For a full list of Timberline District Merit Badge Counselors or any questions about Merit Badges, please contact Charles Mocilac by email or phone 303.763.6976.
---
Timberline Eagle Scout Information
Please make sure you visit the Eagle Scout Advancement on the Denver Area Council website.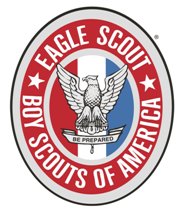 Eagle Scout candidates in the Timberline District may contact any member of the Advancement Committee to schedule an appointment for the Eagle Project approval or the Eagle Board of Review. For Eagle Procedure Information and to locate a nearby committee member, refer to the City and Zip Code nearest to you. Please note that Eagle candidates must schedule these appointments. Eagle candidates should work with their unit leaders to make sure all paperwork is properly signed prior to scheduling an appointment.
If you have any questions or need help, please contact Charles Mocilac, Committee Chairman.