A Blueprint For Success
Prepared. For Life.™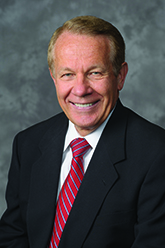 Character, values and leadership don't just happen. The Scouting program is a Blueprint for Success. The blueprint offers a youth discovery and adventure that include teachable moments in which a child can develop skills and inner strengths. From Cub Scouts through Eagle Scout, the blueprint helps develop a better citizen with a stronger character than their non-Scout peers. A child will develop into a leader with skills in cooperation, respect for himself and others, and a firm foundation of ethical behavior. Scouting allows the youth to build on each experiential lesson to develop life skills and timeless values. These skills and values will carry a Scout into the future and into the responsibility of adulthood.
Thank you to all donors, volunteers, parents, community partners and leaders for making our Blueprint for Success possible. We are looking forward to another year of great achievement in the Denver Area Council, and are committed to reaching even more youth through the Scouting program.
Thank you for your support,
Charlie McNeil
Council President, Denver Area Council
Watch a video on the impact the Denver Area Council, Boy Scouts of America is having on youth in in the Denver community.
Download our Investment in Character giving brochure.