Have you heard how Scouting promotes positive character development? Tufts University conducted a study over three years to measure the character attributes of both Scouts and non-Scouts — all with a goal of better understanding the character development of youth as it was happening.
Results showed Cub Scouts reported significant increases in cheerfulness, helpfulness, kindness, obedience, trustworthiness, and hopeful future expectations.
For additional information visit: TuftsCampStudy.com
Last month Scouting Wire shared a study that shed light on the effectiveness that Scouting has in fostering positive character development in youth. The results proved exactly what we expected: Scouting is succeeding in its goals and missions.
Working with the Cradle of Liberty Council and funded by the John Templeton Foundation, Dr. Richard M. Lerner and his team at Tufts University surveyed nearly 1,800 Cub Scouts and nearly 400 non-Scouts to better understand character development of Scouts.
After a two-and-a-half-year period, Cub Scouts showed significant positive development in attributes of being cheerful, helpful, kind, obedient, trustworthy, and hopeful. Cub Scouts were also significantly more likely to embrace values such as "helping others" or "doing the right thing" than non-Scouts. The study showed that as boys spent more time in Scouting, these positive attributes increased. But there were no significant increases in these traits among non-Scouts. In fact, non-Scouts reported decreased scores in several of these areas.
The study proved Scouting builds positive character and prepares young people for life.
3 Tools to Help Prove the Value of Scouting
Download these presentation slides for an easy, user-friendly format to present the ideas and findings of the Tuft's study.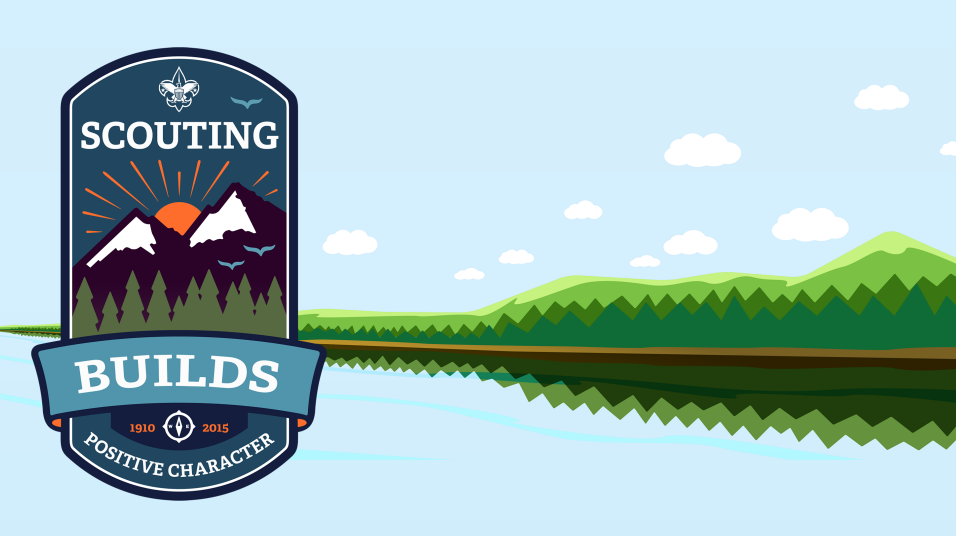 Check out this one-page Does Scouting Work? infographic for a quick look at how Scouting builds positive character. This infographic pinpoints the four key take-aways from the study and its statistical findings.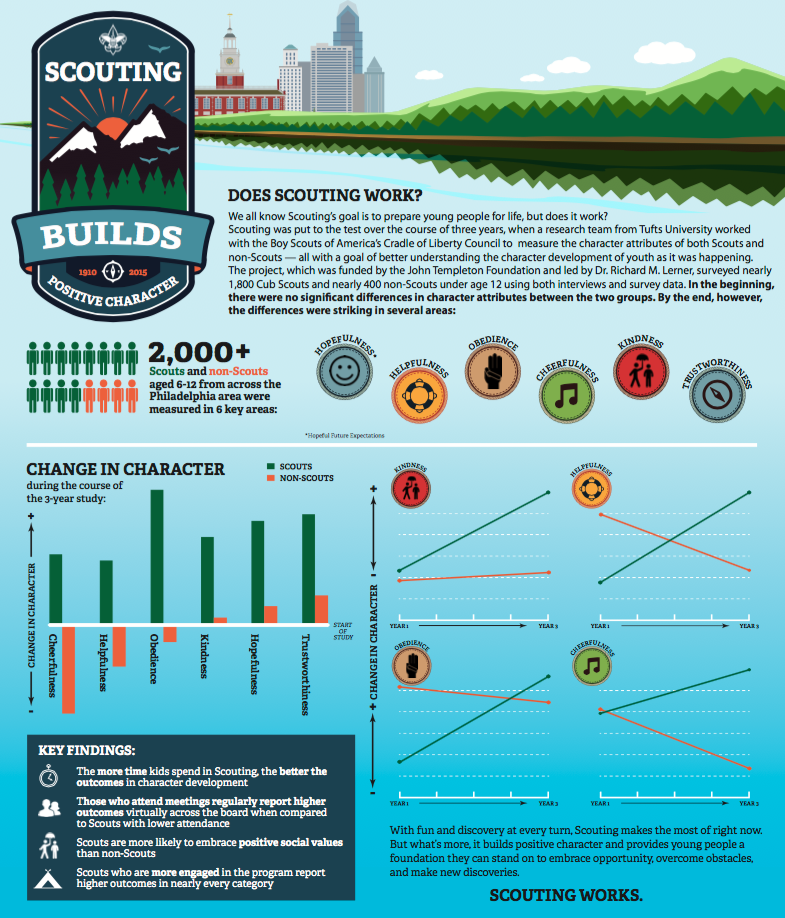 If you want a deep dive into the study, watch the YouTube video of Dr. Richard M. Lerner's full presentation from Top Hands 2015. This presentation includes Dr. Lerner's full slide deck and commentary on his findings.