Richard H. Truly, Vice Admiral, U.S. Navy (retired), former astronaut and NASA Administrator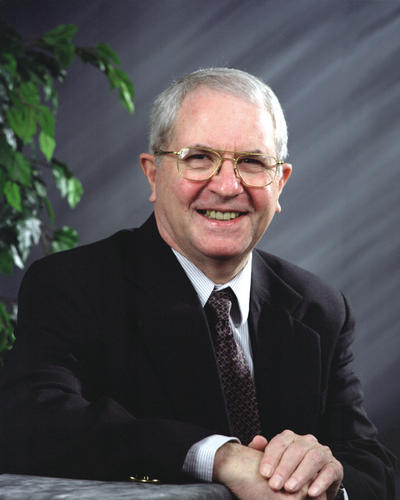 will be the keynote speaker at the Boy Scouts of America, Denver Area Council's 2nd Annual 'Duty to God and Country Breakfast.' Truly also served as Director of the Department of Energy's National Renewable Energy Laboratory and Vice President of the Georgia Institute of Technology. His career in aviation and space spanned 35 years. A naval aviator, experimental test pilot and astronaut, he logged over 7,500 hours and made over 300 carrier-arrested landings, day and night.
His astronaut career included work in the Manned Orbiting Laboratory program and NASA's Apollo, Skylab, Apollo-Soyuz and Space Shuttle programs. He piloted Columbia, the first shuttle to be re-flown into space, and commanded Challenger in the first Shuttle night launch/landing mission. In 1986-89, he led the accident investigation of the Challenger accident and the return to flight.
President Reagan awarded the Presidential Citizen's Medal to Admiral Truly in 1989. He is a Distinguished Eagle Scout, and is the recipient of several national aviation and space trophies. His military decorations include the Navy Distinguished Flying Cross.
Active in national and community affairs, He has served on the Defense Policy Board, the Army Science Board, Naval Academy Board of Visitors and as a Director of Xcel Energy. He is a Director of Tetra Tech, Inc. and Suntricity Corporation and is a Trustee of Regis University and the Colorado School of Mines.
Richard is a native of Fayette, Mississippi. He and his wife, Colleen (Cody), have three children, five grandchildren and four great-grandchildren.
For 106 years the ideals and principles of "duty to God & Country" and "A Scout is Reverent" set forth in the Scout Oath and Scout Law have been and will continue to be central to Scouting and the values they teach.
Program Highlights:
Master of Ceremony: Dr. Michael D. Dent, Senior Pastor, Trinity United Methodist Church
Invocation: Reverend Loren Boyce, Descendant of William D. Boyce, Founder of BSA
Message from the Denver Area Council: David J. Steiner, Council President & Trustee
Recognition of Youth Religious Awards
Keynote Speaker: Richard H. Truly, Vice Admiral, U.S. Navy (retired)
Benediction: Deacon Mark Wolbach, Light of the World Roman Catholic Church
WHEN: Friday, November 4, 2016: 7:30-9:00 AM – Breakfast and Program
WHERE: National Western Stock Show Complex – 4655 Humboldt St., Denver, CO
Hall of the West in on the 3rd Floor of the Expo Hall. Park in Lot A right in front of the building and enter through the north lobby.