The Denver Area Council, Boy Scouts of America, is privileged to have counted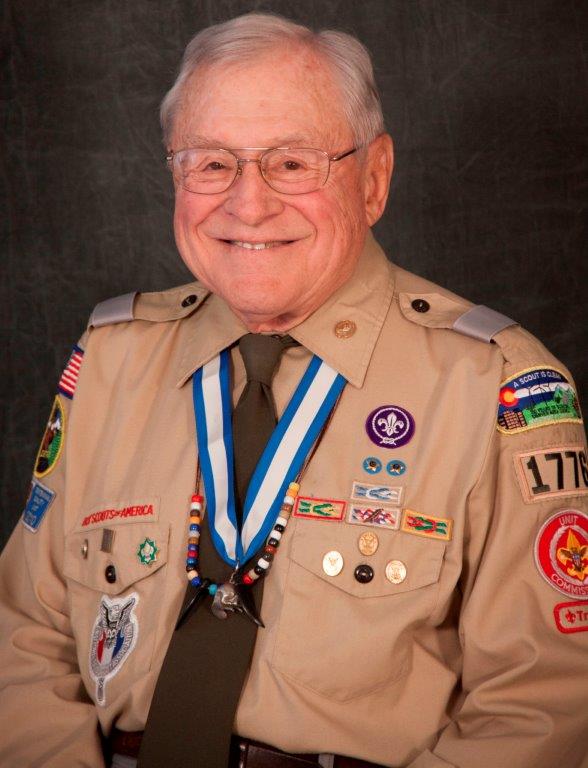 Tom A. Millensifer as a dear friend. The Denver Area Council expresses their sympathy at the recent loss of Tom Millensifer and extend their appreciation for the legacy of civic leadership he embodied. Tom became an Eagle Scout in 1950 and was awarded the Outstanding Eagle Scout award in 2013 - a prestigious recognition granted by the National Eagle Scout Association to Eagle Scouts who have demonstrated outstanding achievement at the local, state, or regional level.
Tom was active in the Timberline District and served on the Associate Board since 2013 for the Denver Area Council. He earned the Silver Beaver award in 2008. He has truly made a difference in the lives of thousands of young people in the Denver community by helping us deliver a value based, character building program.
Tom graduated from North High School in 1951, earned a Bachelor of Science degree in Chemical Engineering at Denver University in 1955 and did some graduate work at DU in Nuclear Engineering. He had more than 57 years experience in the production and sales of Molybdenum, Rhenium and Tungsten. He designed and built chemical processing facilities for the production of those chemicals. He was responsible for the startup of molybdenum production facilities, laboratory operations, corporate management including financial operations.
Tom is survived by his wife Nancy; children, James (Laura) Millensifer, Deborah (Don) Trinen, Randal (Norma) Lesher, Brian (Roxie) Lesher; 10 grandchildren; & 7 great-grandchildren. His beloved daughter, Karin (James) Cooper preceded him in death in 2014.
Memorial Services will be held Sat, March 4, 11:00 a.m. at West Bowles Community Church,
12325 W. Bowles Ave. Littleton, CO. In lieu of flowers, the family has requested donations
made be made on behalf of Tom to the Denver Area Boy Scouts,
10455 W. 6th Ave., Denver 80216 or at www.DenverBoyScouts.org/donate
(Under Additional Information select "My gift's credit goes toward: Memorial in the drop down menu")