Denver Scout Shop

Welcome to the Denver Scout Shop! We are your source for Scouting uniforms, supplies, and gifts. We look forward to serving your whole family.
We have uniforms, camping equipment, craft supplies, patches, awards and recognition items, and much more. Parents, leaders and units are all welcome to shop. Visit our full-service shop today, with on-site services and helpful and informed employees.
10455 West 6th Avenue, Suite 125
Lakewood, CO 80215
Phone: 303.477.4830
Denver Scout Shop Facebook page
E-Mail: 2010-Denver@Scouting.org
Denver Scout Shop Hours:
Monday: 9AM–6PM

Tuesday: 9AM–8PM

Wednesday: 9AM–6PM

Thursday: 9AM–6PM

Friday: 9AM–6PM

Saturday: 9AM-3PM

Sunday: Closed
Fall Uniform Sale! (Aug 19 - Oct 31)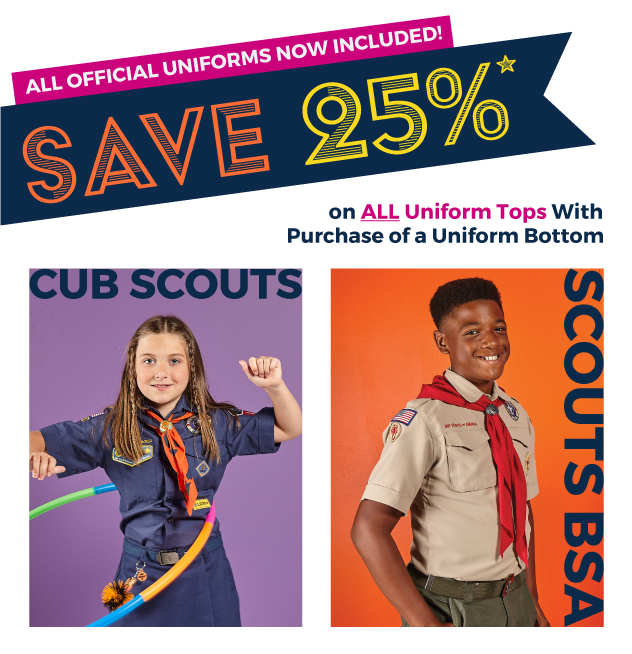 All uniform tops (that means Cub Scouts, Scouts BSA, Venturing, and Leaders) are 25% off with purchase of a coordinating uniform bottom. A perfect time to get your scout completely outfitted for whatever they may face in the Scouting program!
Campsgiving is Upon Us! (Nov 4 - Nov 24)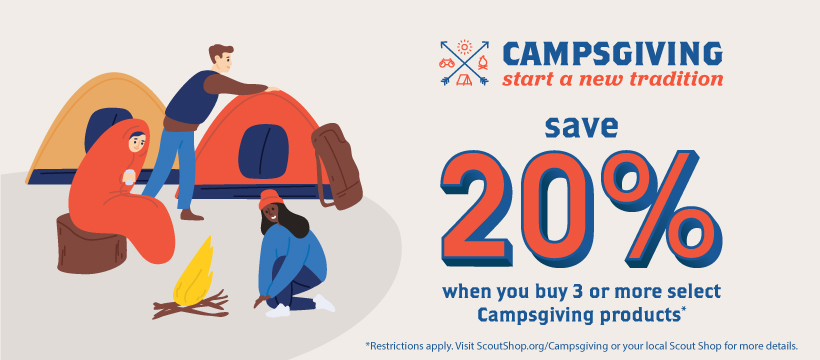 We have a great selection of items that can be used to bolster your camping equipment! Stop by to see the ways you can save on excellent camping gear! Products include:
Dutch ovens, cast iron, and accessories

Coleman camp stoves

Various cooking kits and accessories

Klymit sleeping pads and pillows

And more!
Ask an associate when you visit for more information!
Holiday Giving Tree (Nov 16 - Dec 16)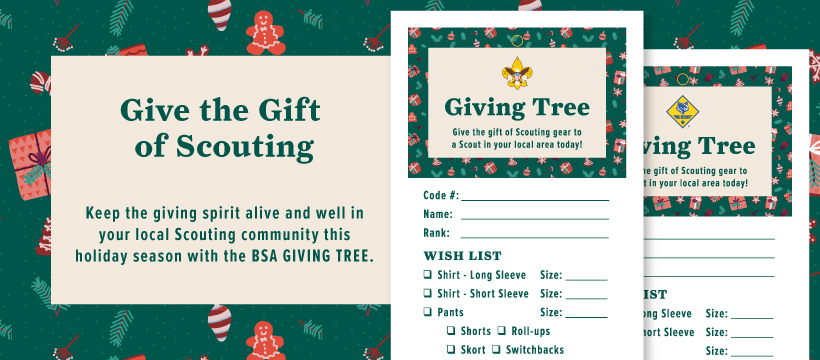 Every year across the country, scout shops try to help those who might need an extra bit of help around the holidays. If you know someone who could benefit from this program please use the link below to email the scout shop. We will follow up to gather some information about the scout and what we can do to help.
Camp Card Coupon
We are happy to be included in this year's camp card! We are offering a coupon for 25% off of camping equipment to help outfit our scouting family! We have a wide selection of camping equipment and accessories that will serve you and your scouts well through the years! Come on by and receive excellent information from our staff of experienced campers!
Uniform Sewing
We are pleased to announce that we offer sewing services for uniforms! For $3.00 a patch (regardless of size) we can get your uniform looking just right for that upcoming board of review or court of honor. Feel free to contact us if you have any questions regarding our service. Typical turnaround is 2 business days.
Shop Online