Denver Scout Shop

Welcome to the Denver Scout Shop! We are your source for Scouting uniforms, supplies, and gifts. We look forward to serving your whole family.
We have uniforms, camping equipment, craft supplies, patches, awards and recognition items, and much more. Parents, leaders and units are all welcome to shop. Visit our full-service shop today, with on-site services and helpful and informed employees.
10455 West 6th Avenue, Suite 125
Lakewood, CO 80215
Phone: 303.477.4830
Denver Scout Shop Facebook page
E-Mail: 2010-Denver@Scouting.org
We will be closed for Labor Day, September 2nd.
Denver Scout Shop Hours:
Monday: 9AM–6PM

Tuesday: 9AM–8PM

Wednesday: 9AM–6PM

Thursday: 9AM–6PM

Friday: 9AM–6PM

Saturday: 9AM-3PM

Sunday: Closed
Get Ready for Camp (Oct 5 - Oct 12)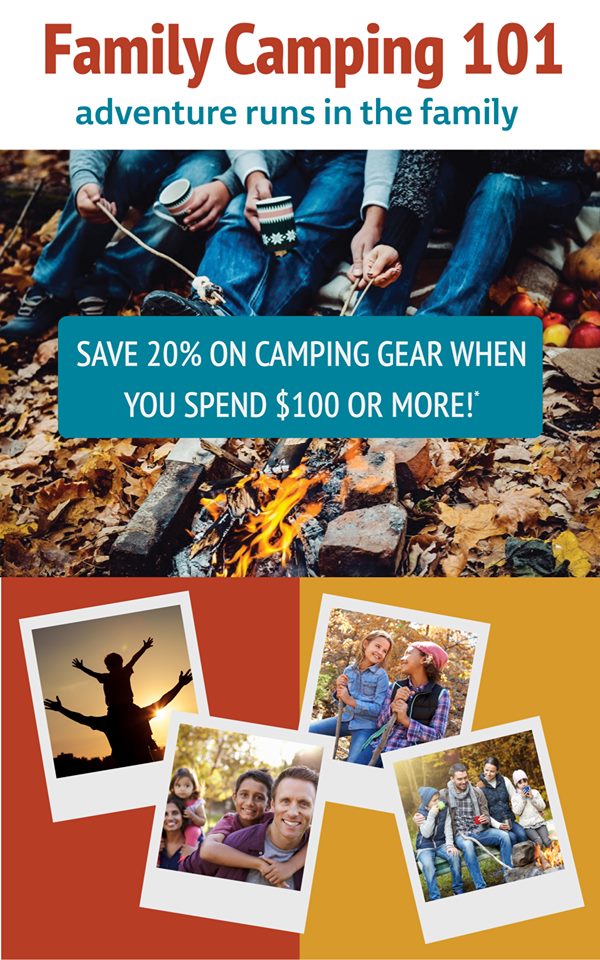 Need to gear up with your new scouts? We have a great deal for you! Come get some expert opinions on camping gear and save some money!
Fall Uniform Sale! (Aug 19 - Oct 13)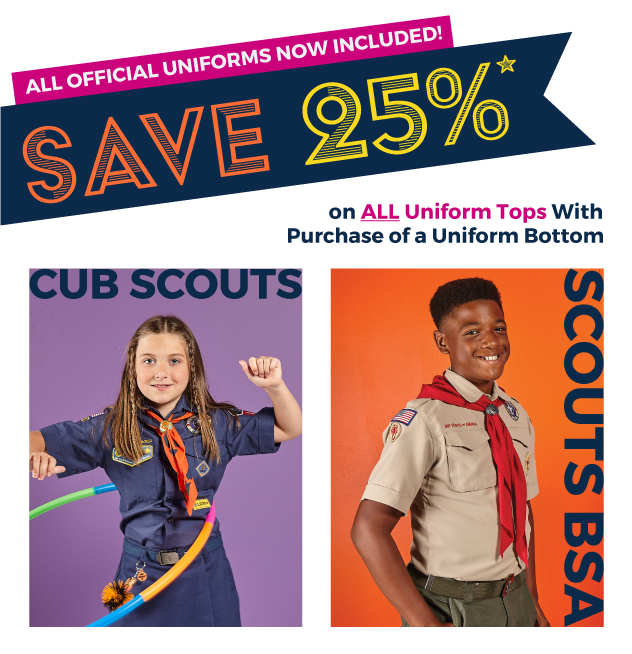 All uniform tops (that means Cub Scouts, Scouts BSA, Venturing, and Leaders) are 25% off with purchase of a coordinating uniform bottom. A perfect time to get your scout completely outfitted for whatever they may face in the Scouting program!
Extended Saturday Hours for Fall (Sept 7 - Oct 12)
We are extending our Saturday hours to help families throughout the fall! We are staying open a couple of hours more on Saturdays starting in September! The extended store hours are below:
Monday: 9AM–6PM

Tuesday: 9AM–8PM

Wednesday: 9AM–6PM

Thursday: 9AM–6PM

Friday: 9AM–6PM

Saturday: 9AM-5PM

Sunday: Closed
Introducing BSA Adventure Shirts!
This men's white short-sleeve adventure shirt is perfect for your next outdoor adventure. Made from 100% polyester fabric, it is quick-drying and moisture-wicking. The added mesh partial lining and back vents create additional air flow to keep you cool. The two front chest pockets stay secure with hook and loop closures and the Boy Scouts of America logo is featured above the left pocket. Machine wash cold, tumble dry low.
Camp Card Coupon
We are happy to be included in this year's camp card! We are offering a coupon for 25% off of camping equipment to help outfit our scouting family! We have a wide selection of camping equipment and accessories that will serve you and your scouts well through the years! Come on by and receive excellent information from our staff of experienced campers!
Now Hiring for Fall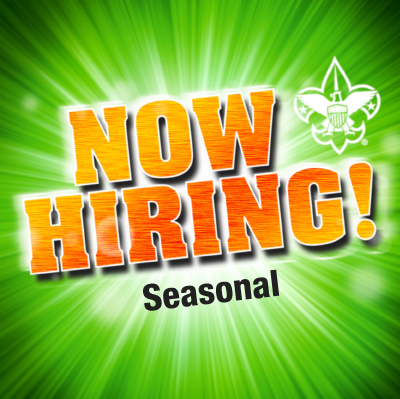 We are looking for a passionate person to join our team here at the Scout Shop! With recruitment right around the corner, we are hoping to get someone on our staff to help outfit new scouts with all of their scouting needs! Apply at the store or call for more information.
Uniform Sewing
We are pleased to announce that we offer sewing services for uniforms! For $3.00 a patch (regardless of size) we can get your uniform looking just right for that upcoming board of review or court of honor. Feel free to contact us if you have any questions regarding our service. Typical turnaround is 2 business days.
Shop Online