Duty to God & Country Breakfast
Tuesday, November 19th 7:30 – 9:00 am
At the Anna and John J. Sie International Relations Complex – University of Denver
2201 South Gaylord Street, Denver, CO 80208
A Scout's Pledge to Honor God & Country
The Duty to God & Country Breakfast celebrates exemplary individuals who have demonstrated faithful service and a steadfast commitment to their religious duty in Scouting along with service to their country.
Keynote Speaker
General George W. Casey, Jr.
36th Chief of Staff, U.S. Army, Retired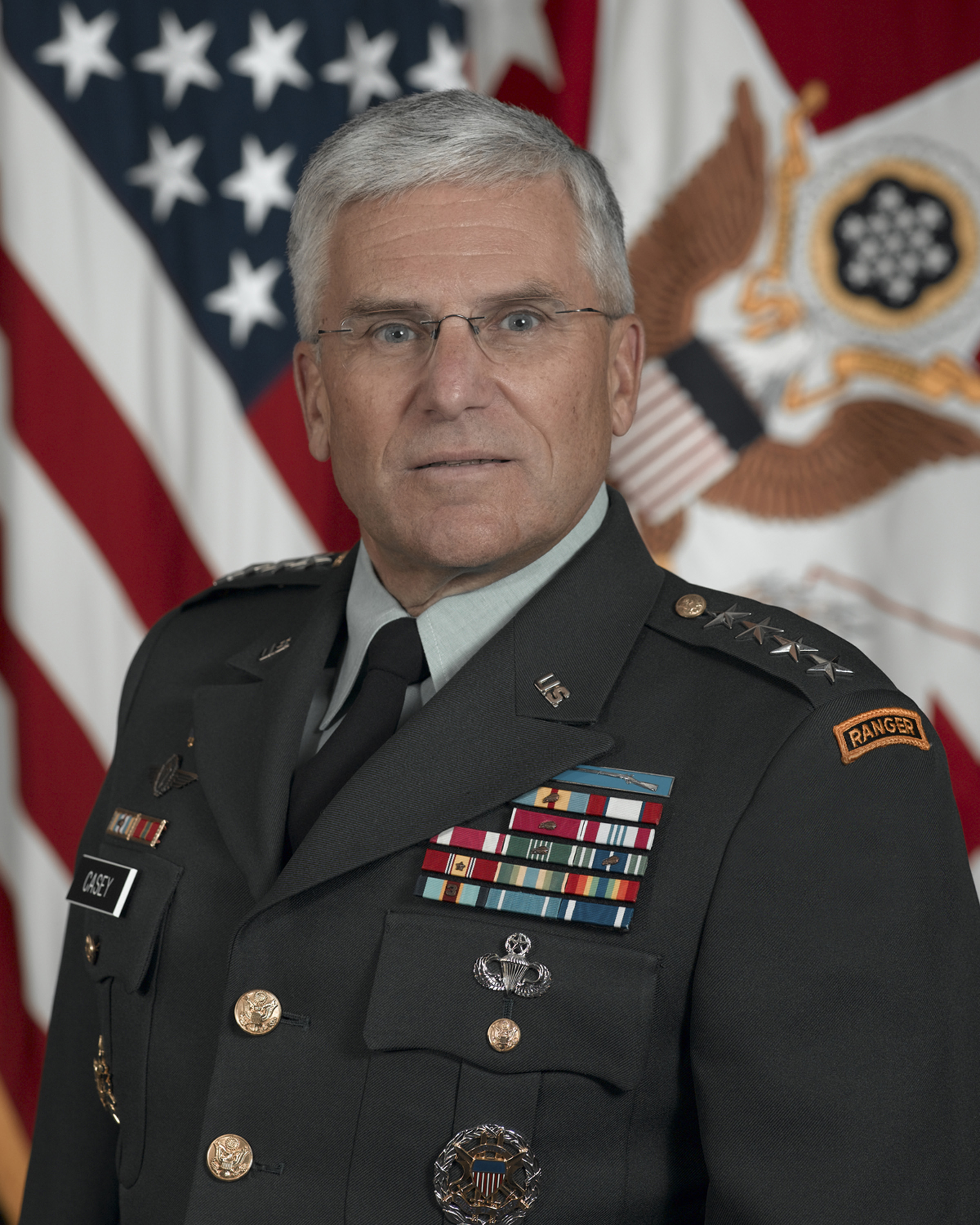 General George W. Casey, Jr., is one of the most accomplished soldiers in U.S. history and an authority on strategic leadership. As the 36th Chief of Staff of the U.S. Army from April 2007 to 2011, General Casey led what is arguably the world's largest and most complex organization — 1.1 million people strong, with a $200+ billion annual budget — during one of the most extraordinary periods in military and global political history. He is widely credited with restoring balance to the war-weary U.S. Army, modernizing and leading the transformation necessary to defend our nation in the 21st Century, and ensuring the current force deployed in the war on terror was the best this country has ever fielded.
Currently serving as a Distinguished Senior Lecturer of Leadership at the Samuel Johnson Graduate School of Management at Cornell University and lecturing internationally on leadership to the leaders of national and multinational corporations (e.g., Coca-Cola, Caterpillar, Amazon, TDAmeritrade and General Electric) and at other business schools (e.g., Columbia, Yale and the Universities of Denver and North Carolina). He is also Chairman of USO Board of Governors and serving on Georgetown Board of Directors.
Breakfast Host: Dan Ritchie
Event Chairman: Peter Cushman
Duty to God
The Scout Oath begins with duty to God and the Scout Law ends with reverence. A Scout is Reverent toward God. He is faithful in his religious duties and respects the convictions of others in matters of custom and religion.
Duty to Country
The Boy Scouts are synonymous with American values and patriotism. A Scout has a duty to be a good citizen, obey the law, work to make a stronger nation, and defend it and its principals.
A Scout is helpful. A Scout cares about other people and willingly volunteers to help others without expecting payment or reward.
In the Scout Oath, a Scout promises "to help other people at all times". The Scout motto asks one to "Be Prepared". The Scout slogan reminds one to "Do a good turn daily". These three ideals work together: you promise to help,
you can help because you have learned how, and you do help because you care about people. Scouts want the best for everyone, and act to make that happen.
Sponsorship Levels:
God & Me Scout Sponsor: $2,500
One premier table of 10 (4 sponsor tickets and 6 community partner guests)
Company recognition at event and in program
Event Photograph with Keynote Speaker
Provides 4 Camperships to disadvantaged youth
God & Family Scout Sponsor: $1,500
One table of 10 (2 sponsor tickets and 8 community partner guests)
Company recognition at event and in program
Provides 2 Camperships to disadvantaged youth
*Sponsorship provides a scholarship for Scout(s) to attend a Denver Area Council Camp.
For more information contact: Michael Vangelov 720.266.2151