Camp Cris Dobbins
Peaceful Valley Scout Ranch
Let The Adventure Begin!
Nestled in the middle of the Black Forest, Camp Cris Dobbins offers sweeping views of Pikes Peak and the front range of the Rocky Mountains. Scouts will have a hard time choosing between the more than 50 merit badges offered here, and will love spending time on the water slides at the outdoor pool, dusting a clay at the Olympic shotgun range, channeling their inner movie star in our Moviemaking program, or pretending to be Indiana Jones at our STEM lodge archaeology dig site. The convenience of meals from our dining hall and sleeping on raised wooden platforms in canvas wall tents will allow Scouts to focus on the only thing that matters: their next outdoor adventure!
Life In Camp
Start the morning right, as you enjoy a hearty meal from the dining hall and a morning assembly full of Scouting spirit. After a quick stop by the campsite to grab your day pack and enjoy a jam-packed morning of fun and exciting merit badge sessions. Pick from many Eagle-required merit badges; work on shotgun, rifle and archery at our world class shooting facilities; experience true adventure with our climbing and rappelling programs; and jump in to our aquatics programs with sailing, swimming, canoeing, lifesaving and rowing.
Enjoy a relaxing lunch and afternoon ice cream break at the trading post before gearing back up for more merit badge sessions and free activity time. As the sun sinks below the mountains in the distance, dinner is served and evening assembly gathers everyone together again. But the fun doesn't stop there! During evening program, enjoy a number of fun activities and experience parts of camp that only come alive after dark. Make a customized music video in front our green screen, play volleyball, brand personal items with cool designs, work on your Totin' Chip, or touch a live tarantula. Finally, once you have had all the fun you can stand, return to your tent and get ready to do it all over again tomorrow.
White Water Rafting
Peaceful Valley Scout Ranch has partnered with one of Colorado's premier rafting companies, River Runners, to provide units or individuals attending Camp Cris Dobbins or Camp Dietler the opportunity to raft down the Arkansas River as part of their summer camp experience!
Mission: Adventure
The Mission: Adventure program is the high adventure program at Camp Cris Dobbins and Camp Dietler. This program emphasizes adventure in activities such as: mountain biking, rock climbing, an overnight trek, a service project, boating, geocaching and a trip to the Manitou Incline! Mission: Adventure is for Scouts over the age of 14 looking to get more out of the summer camp experience. By accepting this challenge, Scouts will be unable to attend other merit badge classes for this is an all-day program throughout the week. Adventure is out there; this is how you find it.
For The Young At Heart
Scouts should not be the only ones having fun at camp! Cris Dobbins offers a wide variety of activities for adult leaders to participate in. Surf the web on our wireless high speed Internet, relax with a cup of coffee in the leader lounge, and participate in various training programs like Aquatics Supervision and Climb on Safely. You can also work on earning your Scoutmaster Challenge patch by completing a list of fun requirements designed to keep adults active throughout the week. This program is open to all adult leaders.
Facilities
Most troops stay in campsites set up with canvas tents on wooden platforms, but some campsites are open to allow troops the option of bringing their own tents. Dodge campsite is reserved for girl troops. Campsites will be assigned based on number of Scouts. Sign up is prioritized on a first come, first serve basis and on your estimated attendance, compared to the number of tents in a campsite. While every attempt will be made to place your troop in the desired campsite, camp and ranch directors reserve the right to make changes.
Each campsite has its own latrine equipped with pit toilets, showers, and hand washing stations. In addition, there are flush toilets and other showering facilities located around camp. Gilwell Hall is equipped with restroom facilities complete with flush toilets, and showers for those who are over 18 years of age.
A heated pool, man-made lake, brand new shooting facilities, horse corral, and a dining hall that seats 350 people are just some of the additional facilities Cris Dobbins has to make your week amazing!
Adventure Activities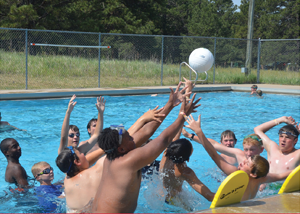 Swimming at Gates Aquatic Center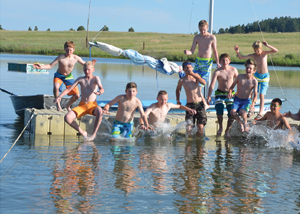 Silver Lake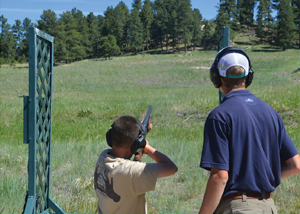 Olympic Shotgun Shooting Range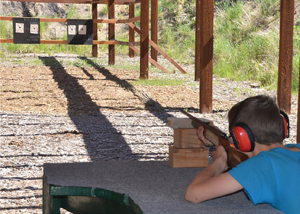 World Class Rifle Range
World Class Archery Range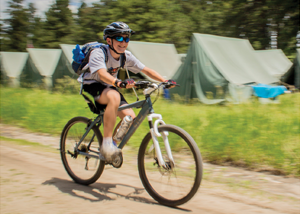 Mountain Biking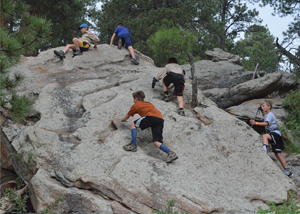 Natural Rock-Climbing Areas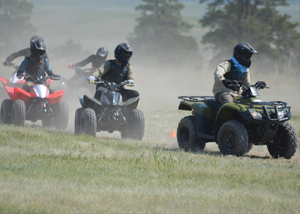 ATV Rider Safety Course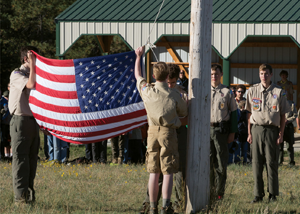 Flag Ceremony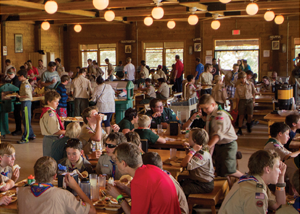 Kephart Dining Hall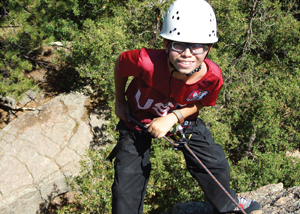 Rappelling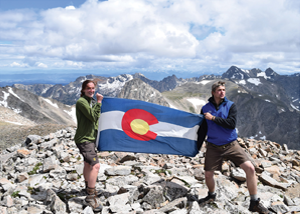 Climb 14ers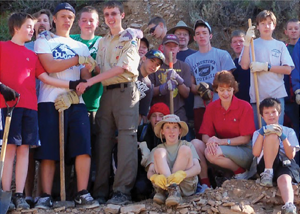 Explore Caves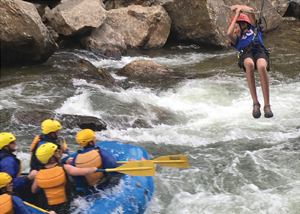 White Water Rafting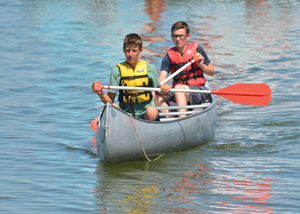 Aquatics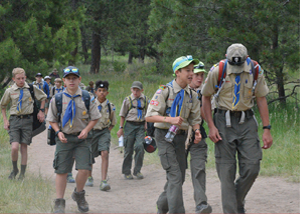 Hiking