Sawtooth (Tahosa Trek)
Tahosa High Adventure Base
Tahosa Trek Adds a Stand-Alone Option Separate From EaglePoint Base Camp
Tahosa Trek is an introduction to backpacking for both Scouts and Scouters. As part of this program, you will spend two (2) days at camp preparing the fundamentals of trekking and two and one half (2-1/2) days putting it into practice.
Tahosa Trek was created to provide an introduction to backpacking for those Scouts too young for Alpine Adventure Trek, or who do not yet feel ready for an extended backpacking trip. Tahosa Trek is comprised of classroom time and a three-day, two-night trip in the Roosevelt National Forest just off the Tahosa High Adventure Base property.
Your week begins learning about packing a backpack, clothing and footwear choices, as well as the details of selecting the right campsite. While on the trail, Scouts will put into practice cooking over a backpacking stove and the principles of Leave No Trace. At the end of the program trekkers will have the skills and confidence to tackle larger advenure backpack trips or return to the troop to teach those younger Scouts the fundamentals of trekking. Please use the gear list in the Leader's Guide.
Treks are limited to eleven (11) participants and must include a minimum of one (1) adult. Scouts must be second-year campers to participate in this program.
This does not replace the week-long EaglePoint summer camp program. You can sign up your additional Scouts under EaglePoint summer camp program (week-long). Start the registration process now by selecting the date your troop would like to attend, and then following the links connected to the date.
Adventure Activities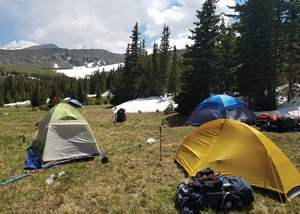 Base Camp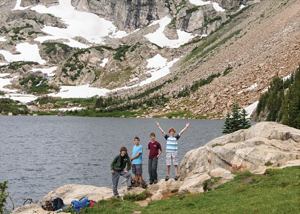 Trail Hiking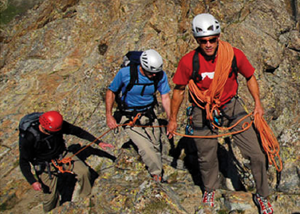 Climbing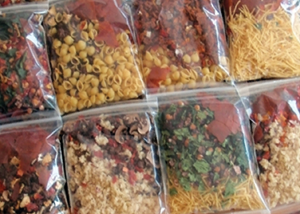 Dehydrating Food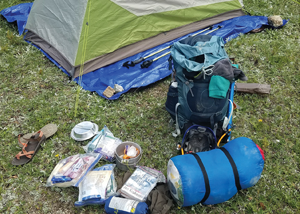 Hike Preparation Gear & Packing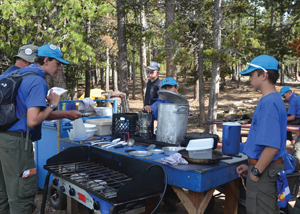 Cooking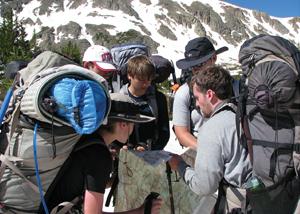 Orienteering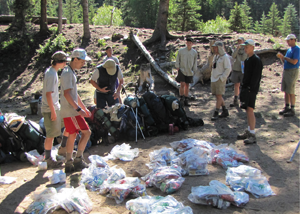 Extreme Weather Preparation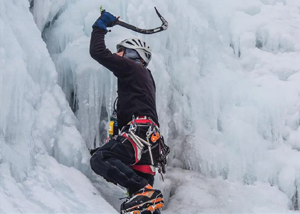 Mountaineering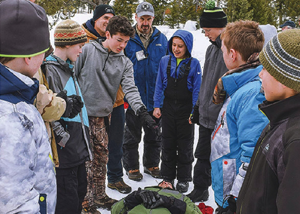 First Aid & Emergency Procedures