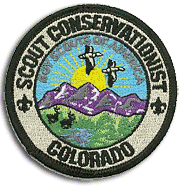 Conservation Committee
The Conservation Committee provides the Council with expertise regarding matters of ecology, conservation, and resource management. The committee guides policy making and operational decisions regarding the management of the council's natural and cultural resources. It promotes conservation-related training, conservation programs, and conservation awards. The BSA Council Conservation Committee Guidebook identifies the committee's responsibilities.
The committee promotes conservation and outdoor ethics among Cub Scouts, Boy Scouts, Venturers, and Scouters and provides outdoor ethics and conservation-oriented training in cooperation with the council and district training committees.
The committee works to promote a means for Cub Scouts, Boy Scouts, and Venturers to complete advancement requirements relating to ecology and conservation.
The committee promotes the several awards and recognition for conservation and environmental improvement via service projects. The awards are available to Cub Scouts, Boy Scouts, Venturers, and Scouters through the BSA and other organizations.
The committee prepares, and helps implement, a conservation plan for Tahosa High Adventure Base and Peaceful Valley Scout Ranch. The plans address natural resource, cultural resource, recreational use management, including ethical stewardship and sustainable use of the Council's resources. The plan addresses management of the developed camp environment including camp trails, campsites, and program areas as well as the natural areas of the Scout property.