Vale La Pena Awards Reception
Presented by Risas Dental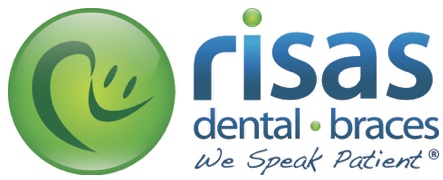 ¡Scouting...Vale La Pena! Service Award is a National Boy Scouts of America service award. The national award is presented to an honoree that has made a significant contribution to their community, acted as an advocate for Hispanic/Latino youth, and encouraged outreach to improve their conditions.
¡Scouting...Vale La Pena! 13th Annual Awards Reception will be held on Tuesday, October 15, 2019
Come experience Scouting! This year's new format will feature several Scout activities that showcase many of the leadership skills the Scouts are gaining. Can your pinewood derby car beat any records? Have you even sailed in a rain gutter? All activities will be run by Scouts in our communities. Included with every ticket are food stations, drinks, and activities for the evening as well as the opportunity to bid on silent auction items. Enjoy an evening of networking and supporting Hispanic Youth in Scouting.
Mile High Station
2027 Old West Colfax Ave, Denver, CO 80204
| | | |
| --- | --- | --- |
| Mixer/Reception: | | 6:00 p.m. - 9:00 p.m. |
| Awards Program: | | 7:30 p.m. |
2019 Honorees:
Currently accepting nominations. For more information, please contact Scot Fuller
The ¡Scouting...Vale La Pena! Awards Reception Purpose
To recognize Leaders with significant contributions to the Hispanic Community
To create a greater awareness of Scouting's programs for young people
To raise revenue necessary to support our Multicultural Scouting initiatives in metropolitan/Denver
Sponsorships Available
Reception Sponsorship:

15 tickets to event
Company name and logo in event presentation, on signage and a full-page ad in event program

Company name and logo on event web page

Opportunity to address event attendees during dinner program

$7,500
Activity Sponsorship:

10 tickets to event
Company name and logo in event presentation, on signage at activity Station and a
half-page ad in event program

$5,000

Life Scout Sponsorship:

10 tickets to event
Company name and logo in event presentation, on signage and website, and a half-page ad in event program

$2,500
First Class Sponsorship:

10 tickets to event
Company name and logo in event program and website.

$1,500

Advertisement Sponsorship:

Full-page ad in the event program and logo on website
2 tickets to event

$1,000

Individual Seat(s):

One seat at event

Young Professional (21-39) - $125

$175
For more information on sponsorship opportunities, contact Dave DeCecco or call 720.266.2132